USAGM Watch Commentary
Peter Gross, Ph.D., professor emeritus and former Director of the University of Tennessee's School of Journalism and Electronic Media who has written extensively on the subject of East, Central and Southeast European media, analyzes in a new article the punishing Russian legislation designed to restrict foreign media, intimidate journalists, and force Radio Free Europe / Radio Liberty (RFE/RL) out of Russia. Gross notes that RFE/RL's President Jamie Fly considers the regulations "a state sponsored assault on media freedom that violates the Russian Constitution and Russia's media law".
RFE/RL reported that on May 5, a court in the western Russian city of Pskov has denied an appeal by RFE/RL contributor Lyudmila Savitskaya contesting her inclusion on Russia's controversial register of "foreign agent" media. Fines imposed in Russia against RFE/RL now stand at 2.3 million U.S. dollars.
But there may be also an upside to Putin's attack on Radio Liberty (Radio Svoboda). Gross quotes Mark Pomar, Ph.D., former Assistant Director of the Russian Service at Radio Free Europe/Radio Liberty in Munich, former Director of the USSR Division at the Voice of America (VOA), and former Executive Director of the Board for International Broadcasting (BIB). "I am surprised that it was allowed to function this long when other foreign organizations were closed down already in 2015-2016," Gross quotes Mark Pomar.
Pomar does see an upside to RFE/RL's current troubles. He has argued that "When you have a bureau you are also tied down by that". The former director also stated that moving to another country can help you "re-think the way you are going to have to do the program… there are a lot of things that you can do".
According to Pomar, the RFE/RL president "is facing a reality that every other Western organization has faced [in Russia] and so the only thing that the US can do is learn lessons from the Cold War". RFE/RL could subsequently "take on subjects that the Russians are trying to control and open them up. So, take for example WWII. They have created this phenomenal myth about the war, which runs counter to the Polish experience, the Czech experience, the Baltics' experience, the Ukrainian or the American one".
Of course, there are hundreds of topics to be addressed regarding this era. This includes the 1940 Katyn massacre of over 22,000 Polish officers and intellectuals, the new myth of Stalin, his repression, the gulags, and the dissidents that, according to Pomar, "plenty of Russians don't know about". He has argued that these important subjects should be discussed alongside hundreds of others that Moscow "wants to sanitise".
From 2008 to 2017, Mark Pomar was the founding CEO and President of the US – Russia Foundation (USRF), a private US foundation based in Moscow that ran programs in entrepreneurship and the rule-of-law. In the article, which appeared in New Eastern Europe (NEE), bimonthly news magazine dedicated to Central and Eastern European affairs published by the Jan Nowak-Jeziorański College of Eastern Europe in Wrocław, co-financed by the Polish Ministry of Culture and National Heritage, Gross also quotes Ted (Tadeusz) Lipien, former VOA Polish Service chief during Solidarity's struggle for democracy, former acting VOA associate director, and for a short time in 2020-2021 RFE/RL president. Ted Lipien, a co-founder of USAGM Watch, agrees with Mark Pomar that while it is a great hardship for Radio Liberty journalists in Russia, they may be able to do an even better job in covering Vladimir Putin when they are less exposed to intimidation from his security services and can work in a safer environment.
As always, the question of funding will be crucial to RFE/RL's ability to deal with the challenges of running a restricted service in Russia or from outside the country. Ted Lipien, a former RFE/RL president, says that the broadcaster needs additional funding specifically earmarked for its Russian service. This is in contrast to "allowing the US Agency for Global Media (USAGM) to make critical decisions about Radio Svoboda (Radio Liberty) and Current Time in Russia from the remote and over-bureaucratised bubble in Washington".
Peter Gross wrote in conclusion of his article:
With the sanctions that have already been imposed, it is unclear how Washington can further punish Russia for its recent attacks on free media. Moscow's moves have included eliminating media freedoms, arresting and assassinating dissidents, cyber-hacking, waging information war, and interfering in elections. Despite the presence of an active opposition in the country, history has shown that Russia does not mind autocratic leadership and can take a whole lot of punishment.
RFE/RL's "permanent" presence in Russia appears to be coming to an end after 30 years – New Eastern Europe – A bimonthly news magazine dedicated to Central and Eastern European affairs
The forced departure of Radio Free Europe/Radio Liberty from Russia was predicted together with Putin's rise two decades ago. The increasing pressure from the authorities is part of a campaign to eliminate traces of Western involvement in Russian life.
USAGM Watch Commentary
Peter Gross's excellent article accurately describes the challenges and the opportunities facing Radio Liberty journalists and RFE/RL leadership. The best punishment for Putin's assault on free media in Russia would be for Radio Liberty to receive help from the Biden administration and the U.S. Congress in extra emergency funding. Any rescue package should be earmarked directly for RFE/RL, rather than going through the USAGM bureaucracy in Washington. This would enable Radio Svoboda journalists to cover corruption and Putin's abuses of power even more extensively than now regardless of where they are based, but preferably safer from Putin's secret police.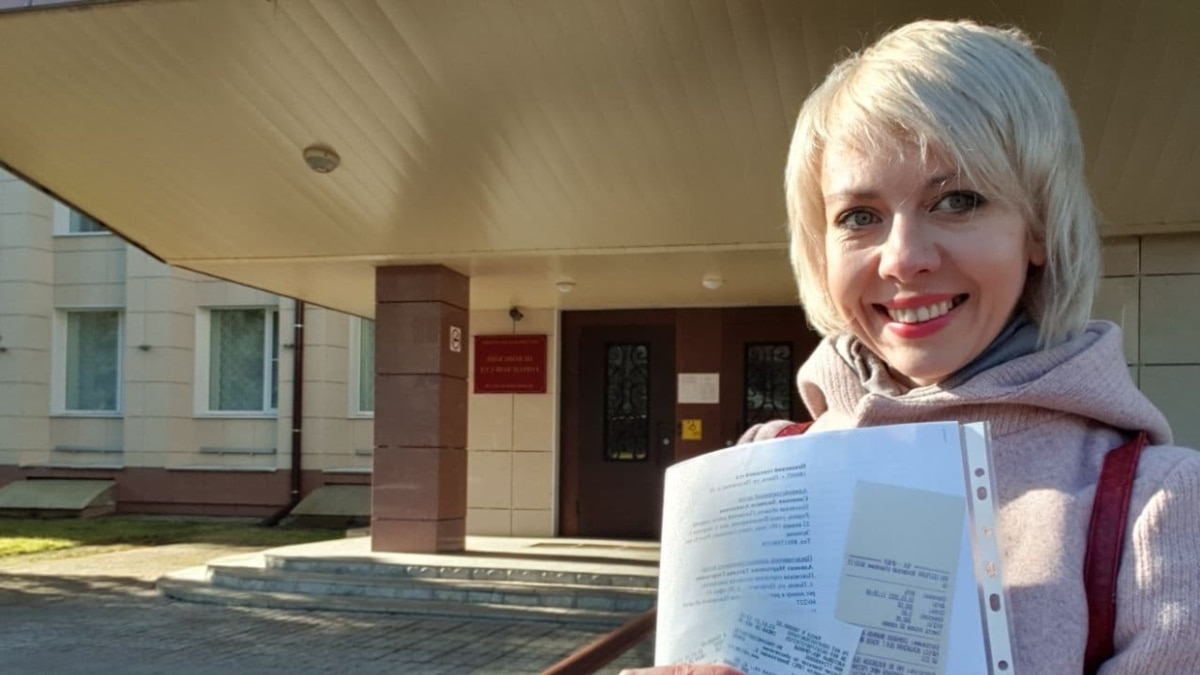 Russian Court Rejects RFE/RL Journalist's Appeal Of 'Foreign Agent' Designation
A court in the western Russian city of Pskov has denied an appeal by RFE/RL contributor Lyudmila Savitskaya contesting her inclusion on Russia's controversial register of "foreign agent" media.