USAGM Watch Commentary
BBC Russian Service reported online that the leadership of Radio Liberty and the Current Time TV channel–Current Time is a joint Russian-language TV and web project of Radio Svoboda and the Voice of America–invited at least part of the Moscow bureau to leave Russia. Individual employees are to be transferred to Kiev and Prague in May, BBC reported. The decision was made after the multimillion-dollar fines were imposed on Radio Free Europe/Radio Liberty (RFE/RL) by the Russian media regulator Roskomnadzor.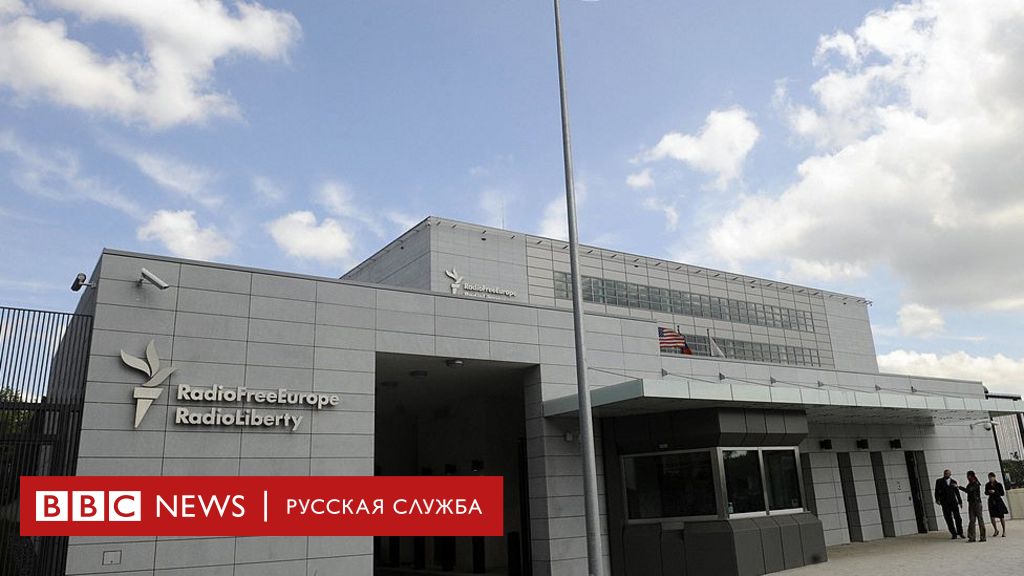 ″Радио Свобода" и "Настоящее время" предложили части сотрудников уехать из России - BBC News Русская служба
Руководство "Радио Свобода" и телеканала "Настоящее время", который является совместным проектом "Свободы" и "Голоса Америки", предложило по меньшей мере части московского бюро покинуть Россию. Отдельных сотрудников планируют в мае перевезти в Киев и Прагу. Решение принято после многомиллионных штра…
Руководство "Радио Свобода" и телеканала "Настоящее время", который является совместным проектом "Свободы" и "Голоса Америки" (всех их российский минюст признал иностранными агентами в 2017 году), предложило по меньшей мере части московского бюро покинуть Россию. Отдельных сотрудников планируют в мае перевезти в Киев и Прагу. Это произошло после многомиллионных штрафов Роскомнадзора.
According to the BBC Russian report:
Radio Liberty told the BBC about its intention to keep the Moscow bureau "open and operational" and to resist "Kremlin attacks."
A Facebook post of a Radio Liberty employee on April 13 had this information "I sadly think that I will never see many of my colleagues." The journalist later replied: "About the Moscow bureau of the RS [Radio Svoboda–Russian name of Radio Liberty]. It existed for 30 years." Later the post disappeared.
Nine employees told the BBC Russian Service about plans to significantly limit the presence of Radio Liberty and Current Time in Russia.
One employee told BBC that employees were offered to be relocated. Some  were given an option of going to Prague, others to Ukraine.
"The bureau itself will not be closed," another journalist told BBC.
Employees were asked to choose for themselves whether they want to leave Russia.
The move of those who agree to leave Moscow is scheduled to begin in May.
Regional freelancers of Radio Liberty have not received any proposals to move; the process now affects only full-time employees, one of the interlocutors at RFE/RL told BBC.
On April 7, Roskomnadzor reported that Radio Free Europe / Radio Liberty LLC had accumulated fines worth 71.5 million rubles (almost 944.5 thousand US dollars) due to the lack of a "foreign agent" label on the broadcaster's content.
The Russian Ministry of Justice added Radio Liberty and Voice of America to the list of foreign agents in December 2017. This happened after the RT channel, funded from the Russian budget, at the request of the American authorities, was registered in the United States as a foreign agent. The Russian Foreign Ministry stated that the measures against Radio Liberty are a mirror response to the restrictions on the work of Russian media in the United States.
The US authorities do not agree with this assessment.
USAGM Watch Commentary Continues
The new Russian labeling and registering requirements are significantly more intrusive than RT's "foreign agent" registration in the United States. Under the new Russian media law, RFE/RL would be required to comply with the labeling requirements even for its content for Crimea, which is Ukrainian territory illegally occupied and annexed by Russia during Vladimir Putin's presidency.
BBG Watch and USAGM Watch founder Ted (Tadeusz) Lipien who was briefly RFE/RL President earlier this year told USAGM Watch that "Jamie Fly, my predecessor and successor as RFE/RL president, has made the right decision to reject Putin's blackmail, but this also means great hardships for Radio Liberty journalists and, without extra funding, diminished opportunities for reporting from Russia." "Congress will have to come to Radio Liberty's rescue, and any extra money should be clearly earmarked for RFE/RL and only for Russian-language operations, rather than allowing the U.S. Agency for Global Media (USAGM) to make critical decisions about Radio Svoboda and Current Time in Russia from the remote and over-bureaucratized bubble in Washington," Lipien said.
RFE/RL received support in a statement from U.S. State Department spokesperson Ned Price at the press briefing in Washington on March 3, 2021 in response to fines imposed on RFE/RL under Russia's foreign agent registration laws. The State Department spokesperson protested the denial of RFE/RL's appeals of fines "unjustly imposed" under what he called "Russia's repressive foreign agent registration laws."
MR PRICE: "Next, in keeping with our commitment to stand firm on support for human rights, democracy, and the rule of law, the United States is deeply concerned by Russia's increasingly repressive efforts to clamp down on the exercise of freedom of expression, including by members of the press.

In particular, we are concerned by today's denial of Radio Free Europe/Radio Liberty's appeals of fines unjustly imposed under Russia's repressive foreign agent registration laws.

These laws are a further transparent effort to impede the work of RFE/RL outlets, which are already severely limited in their ability to broadcast on television and radio in Russia, and to prevent them from bringing real and objective news to the Russian people. This is unacceptable, and we will continue to support the presence of independent and international media outlets in Russia."
Also see RFE/RL news report, "U.S. Expresses 'Deep Concern' After Moscow Court Confirms 'Foreign Agent' Fines Against RFE/RL" and RFE/RL press release, "RFE/RL Protests Russian Court's Rejection Of Labeling Fine Appeal" which includes a statement from RFE/RL President Jamie Fly. His statement suggest that the U.S. tax-funded media outlet will not make humiliating concessions to the Kremlin or issue false statements just to keep its legal presence in Russia and its news bureau operating in Moscow.

Photo: Radio Free Europe/Radio Liberty building in Prague, Czech Republic, January 17, 2021. Photo courtesy of Ted Lipien.